The Kankelborg Kronicles
Volume 16, Christmas 2010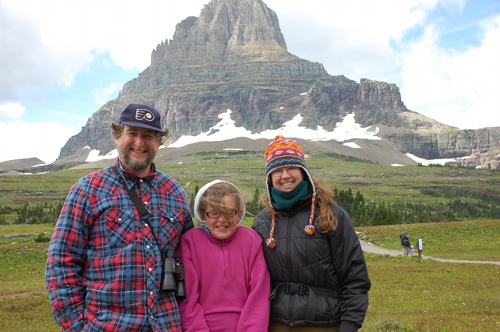 Dear Friends and Family,
Since we missed sending out a letter last Christmas we have a lot of catching up to do.
The Journey is Over and Just Beginning
The big news at the end of 2008 in our family was Carol's diagnosis of breast cancer. It is only by God's grace that we can report that after many prayers and well-wishes, 4 surgeries, and the blessing of not needing chemo or radiation, the reconstruction process is complete and there is no sign of cancer. The journey is never really over what with regular monitoring and new treatment options. There are no guarantees, but my life is in God's hands, just as it always has been.
Food on the Table
Carol managed to maintain a garden both in 2009 and 201 0. Every year is different. In 2009 we had a bumper crop of just about everything except plums. Carol canned, froze, or baked with apples, raspberries, strawberries, and cherries. A cool spring and early summer combined with the Great Hail Storm of 201 0 threatened any hope ofa good harvest. The garden recovered and we enjoyed eating the various vegetables. Our roof and gutters were not so resilient so they had to be replaced. As a complement to 2009, none of the fruit did vey well except plums. Carol is still trying to perfect her plum jam technique. This year's batch had the consistency of fruit leather. Charles spent several weekends this fall trekking through the wilds of Montana in search of that elusive quadraped. His efforts were finally rewarded with a young antelope buck cleanly shot at 175 yards. We now have a freezer full of good eating for the winter.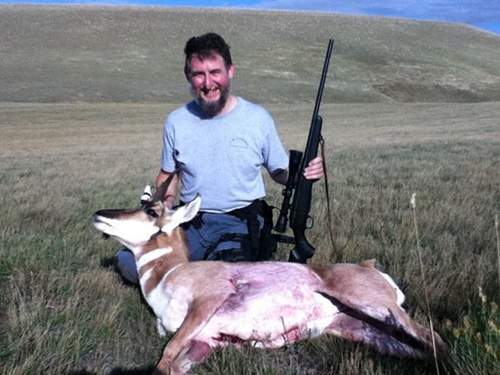 Tropical? Vacations
Over the past two years we took our usual visits to Tacoma to see Charles' mom and were visited by Carol's sister and parents to help Carol recover from her various surgeries. We managed to squeeze in some camping in Yellowstone in the fall of 2009 and saw several bears—all at a safe distance, of course. After cancelling our trip back east to visit Carol's family in December, 2008, we finally made it for Thanksgiving, 2009, managing to catch a family wedding to boot.
Winter jackets and vacations were a common theme this year. We took a side trip from Tacoma in late June to Long Beach, WA. We stayed in the same cabins where Charles's family often stayed many years ago. If you are picturing bathing suits, swimming, and sunbathing, you have the wrong beach. Instead, picture jackets, overcast skies, wading in frigid water (swimming not allowed due to rip tides), driving on the beach, and hiking through swarms of mosquitoes. Nevertheless we had a fun time.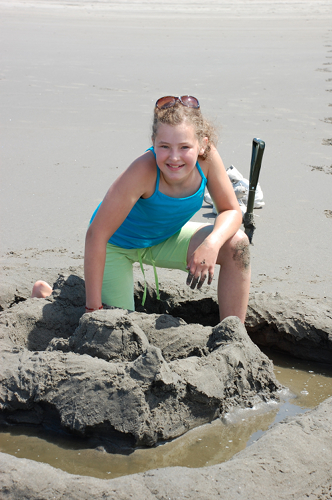 In August, Carol's parents and sister's family came west and we all headed up to Glacier National Park for a week. We stayed in a cabin and enjoyed the fabulous scenery. Emma and her cousins had a blast. Winter coats were essential for the blustery 45oF weather at Logan Pass.
Finally, in early December, Carol and Emma accompanied Charles on a business trip to Paris. We arrived in the middle of the biggest snow storm Paris had seen in decades, so those winter coats came in handy again. We saw many of the sights and did a lot of walking around the city. The most special part of the trip was reconnecting with the Paris Cochrane's. The bond of family is amazing as we were welcomed with open arms. Unhindered by the language barrier, Emma had fun playing with her third cousins, including one named Emma.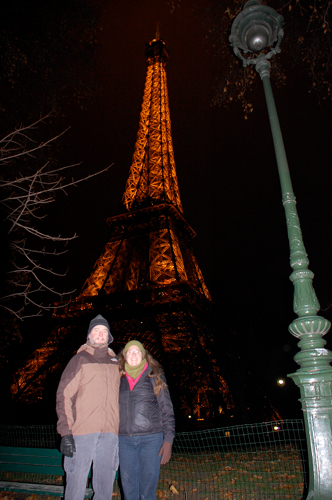 Charles
Charles continues to teach and to work on his MOSES sounding rocket, due for launch next summer, and the IRIS satellite which is being done in conjunction with Lockheed- Martin. His work has taken him to California; Florida; Washington, DC; and France. His efforts on the MOSES program were recognized with a prestigious Wiley award from MSU last spring. He continues to serve on the board of Emma's school.
In his spare time, Charles enjoys shooting. He is constantly improving his technique. Around the house, Charles built a slate patio in our backyard for a firepit, a place to hang out in the evening.
Emma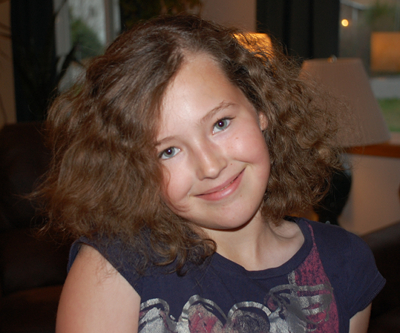 Emma is now in 7th grade, still enjoying Heritage Christian School. Art is one ofher favorite subjects. She started competing in gymnastics last spring and will do so again this year. This involves a lot of travel so we get to see a lot of Montana. Emma still plays flute and is in the school band. When Emma turned 12 last October she had her ears pierced. She continues to be very social and enjoyed unexpected visits by Dori and Megan, two friends who have moved away from Bozeman. Emma and Charles volunteer occasionally at the local animal shelter by petting cats.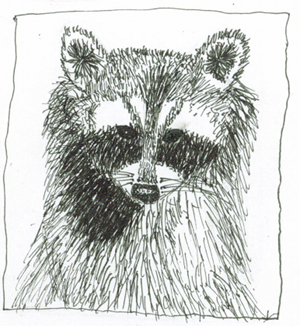 Carol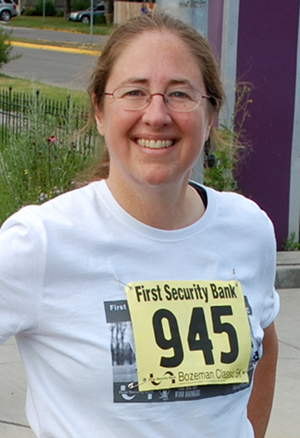 Carol stepped back from some of her responsibilities in 2009, but jumped back in full throttle this year. She still sings, still plays flute, is still involved in worship and strategic planning at church. She likes to keep fit and ran the Sweet Pea 5K run in August with a time of 26m40s. She even occasionally updates her blog at http://kankelborg.net/blog. She still helps teach a Beth Moore Bible study during the summer and a participates in a Precepts Bible study during the school year. Last year she studied Isaiah and this year it is Hebrews. Neither is an easy book, but both are very rewarding. Needless to say the past two years have been an intensive course in learning to trust God and rely on Him and Him alone.
This fall, Carol and Charles confounded Emma by taking a 6-week ballroom dancing class, now that she can stay home by herself. It was a lot of fun and by the end, we could almost convince someone we knew what we are doing.
Well, there's no lake around here and we don't live in Minnesota, but that's the news. We wish you peace and joy as you celebrate Christmas this year. May God bless you in 2011.
Charles, Carol, and Emma